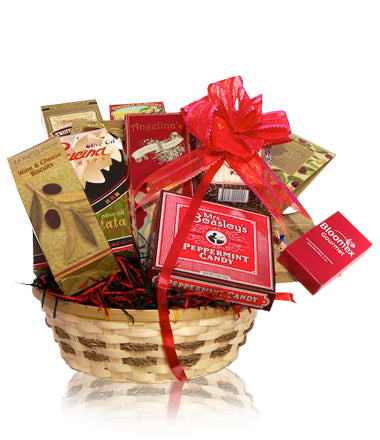 Warm Night Basket
Description:
This basket includes:
Comfort Collection Caramel Popcorn, Pizazz Fruit Jellies,  Comfort Collection Cocoa Chocolate Supreme, Tago Caramel Wafers, It's All About Chocolate Truffles Triangle Box, Comfort Collection Bite Size Shortbread.
Basket may vary 
Volume discount is available when ordering 5 baskets or more. Please email to corporate@canaflora.ca if you have such a request.